Anthony Thibodeau Shines at Covance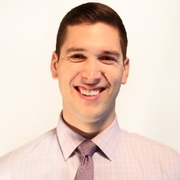 The Charles Drew Scholars Program recognizes Mr. Anthony Thibodeau, a former Drew Scholar and 2015 graduate of Michigan State University. Mr. Thibodeau currently works with Covance, a contract research organization that sponsors drug companies from molecular development through market access and safety monitoring. After meeting with Covance through an organized Drew lunch his sophomore year, he was employed by Covance through internships as a university ambassador for the remainder of his undergraduate career.
Mr. Thibodeau began full-time employment with Covance in May of 2015. He currently serves as a Clinical Research Assistant (in house CRA). In this position he assists Clinical Research Associates, traveling monitor who go from site to site to ensure that the site, its staff, and all patients are adhering to the project's protocol and FDA/government regulations. He is based out of Nashville and assists on 45 sites for the CRAs. His team has received two ACE (Achieving Covance Excellence) awards for helping overall management deliver on the project's objectives.
In addition to his work as a CRA, Mr. Thibodeau assists with Covance's univeristy recruitment. This year, he will work with Covance to recruit here at MSU, Vanderbilt University and Middle Tennessee State University.