Beyond the Circle of Support
Beyond gaining a solid foundation in the basic core disciplines of mathematics, chemistry, biology, and physics, students develop critical thinking skills important to academic and professional success. As much as Drew is an academic support program, it is also a community with a distinct culture built on a set of core values which translates into the following services:
Small group instruction in reserved sections of mathematics and biology courses
Seminar courses to strenghten students' academic skills along with career, graduate, and professional preparation
Assistance preparing for and obtaining career-building internships
Circle of Support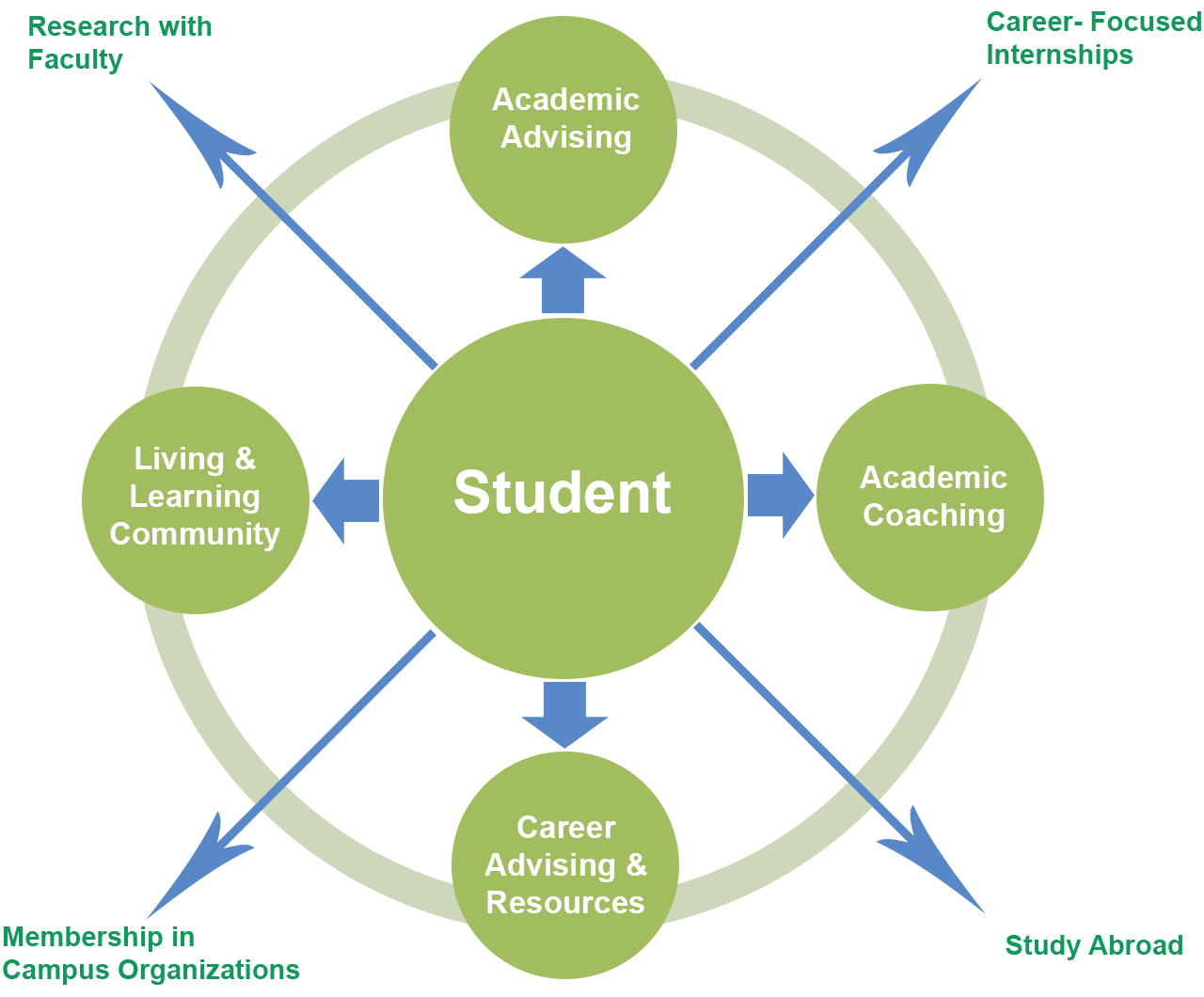 Academic Advising
Working with program advisor to map out each student's individual academic goals and, eventually, post-graduate plans
Academic Coaching
Supportive instruction with comprehensive demonstration and course-specific preparation.
Career Advising
Individual consultation from a career advisor (or peer advisor) for resume review, mock interviewing, and career preparation and postgraduate education.